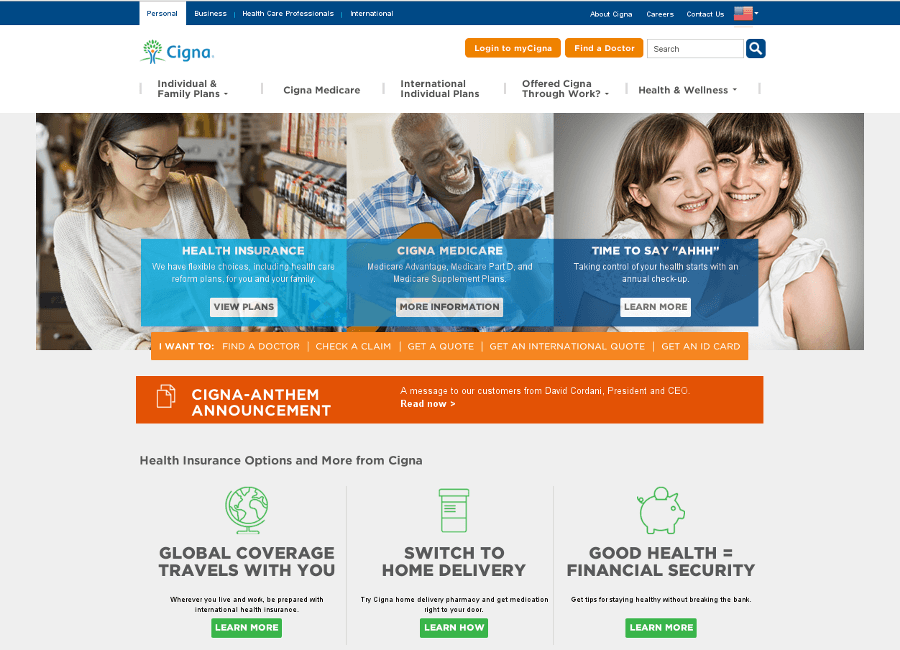 applications: Broker, Enrollment, and Quoting Portals


client: Cigna


project date: 2010 - 2012


summary: Maintenance for Cigna's quoting system (billing calculation overhauls and PDFlib-generated PDF proposals), and creation of bulk premium testing application.


Project Description
Cigna had four web applications to facilitate sales of health and dental insurance:
Broker Portal - Agents sell policies, run quotes, and view commissions data
Quoting Portal - Individuals get quotes for health & dental coverage
Enrollment Portal - Individuals enroll in health & dental policies
Member Portal - Members view benefits, make payments, and track claims
Contributions
My work with Cigna's portals spanned three years, largely driven by new feature requests:
Support for quoting dental products across ten states
Add and terminate health products across ten states for quoting & enrollment
Overhaul the billing calculations and layout for members
Modify PDF proposals generated with PDFlib
I also created a bulk premium rating tool that allows internal rate analysts to run large data sets through uploadable spreadsheets to test their own quote rating engines.
Challenges Overcame
This period marked a lot of growth for me as a junior web developer coming from a startup company, getting my feet wet with enterprise-level web applications.
The biggest challenges I faced were mostly enterprise firsts:
Absorb the vast business domain of health & related insurance
Implement DB2 cursors to facilitate server-side pagination in result sets
Write design and test documents
Collaborate on teams of business analysts, project managers, and QA
There were also technical challenges where I was in over my head:
Learn an in-house-built MVC framework, also my first MVC framework
Map values to PDFs proposals using complex XMLs
Work with AJAX using Prototype to call premium rating web services
Accomplishments
My biggest personal accomplishment was conquering the huge learning curve of domain knowledge and enterprise exposure as a junior developer.
My longest-lasting application to date is the bulk premium rating tool. It is still in use today and still saves countless hours for a team of rate analysts.
Technologies Used
Languages:

PHP, SQL, HTML/CSS, JavaScript, XML

Concepts:

MVC, AJAX, OOP, Web Services

Tools:

MVC Framework, Prototype, Pdflib, Dimensions (VCS)

Stack:

Linux, Apache, MySQL, PHP, DB2