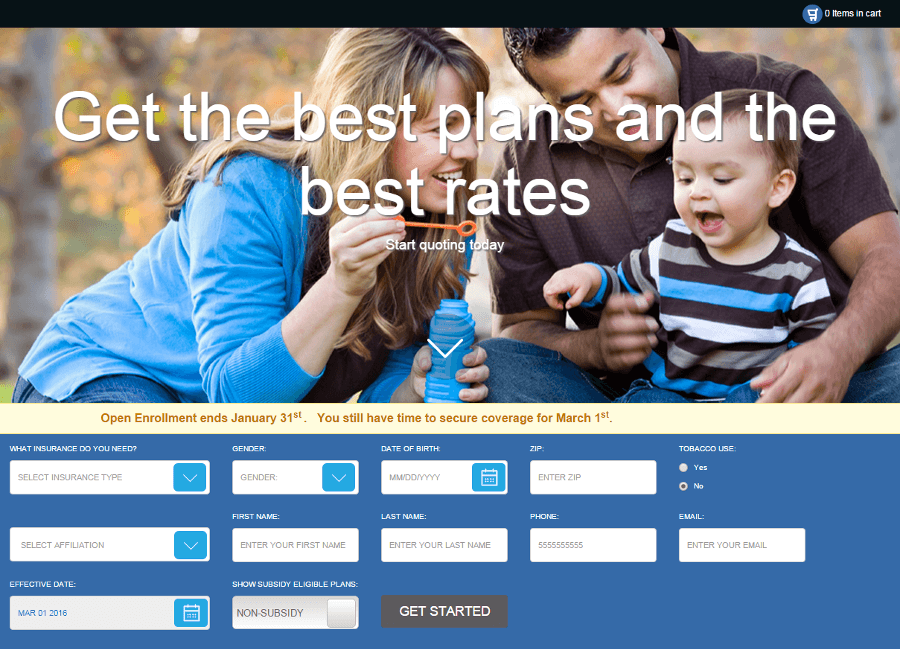 application: MyPlanLink Quoting


clients: United Healthcare, Aetna, Blue Cross, and more


project date: July 2015 - January 2016


summary: PHP web services for securely transporting customer enrollment and payment information or tokens to health insurance providers in scalable formats.


Project Description
MyPlanLink is a marketplace platform for health insurance providers offering customers a branded experience to shop, quote, compare, and enroll in a variety of health, dental, and vision products.
The goal of this project was to build a set of web services that this platform could flexibly and safely pass customer enrollment and payment information through to them submit to health insurance providers. This included:
Tokenization or encryption of payment information
Reception of enrollment from the platform
Transformation from received enrollment into providers' formats
Submission of enrollments and payment information to providers'
Contributions
Out of a team of developers, my primary contributions were:
Payment tokenization and encryption
Test harness for tokenization
Submission of enrollments to providers
Challenges Overcame
This was my first experience building something that tokenized and encrypted actual payment information which was a high-security, business-critical task. This involved a variety of encryption techniques and software to accomplish.
The biggest challenge was scalability. For n number of health insurance providers, there can be n number of enrollment submission methods that they themselves require to receive the enrollment, such as:
E-fax of PDF enrollments
Token-protected web APIs with enrollment as custom-formatted in JSON
.NET SOAP web services protected with encryption and public keys
PDFs sent via FTP for manual processing
Accomplishments
This was a brand new business venture and a new concept in the development of the federal and state-run marketplaces for the Affordable Healthcare Act.
The skills I developed most were:
Web service security techniques and standards
Scalability
Service-oriented architecture focus
Encryption and tokenization
Working with clients' technical teams directly
Technologies Used
Languages:

PHP, SQL, XML, JavaScript, JSON, ASP.NET

Concepts:

Encryption, SOAP Services, REST APIs, Payment Tokenization, Scalability

Tools:

Git, Postman, SoapUI, CyberArk, PDFLib, Visual Studio

Stack:

Linux, Apache, MySQL, PHP